Instagram has become a popular platform for people to share their interests, passions, and even businesses. Many have been able to turn their Instagram accounts into a source of income and become influencers in their respective niches. Becoming an Instagram influencer may seem like a daunting task, but with the right approach, anyone can achieve this status. In this ultimate guide, we will walk you through the steps to becoming an Instagram influencer.
Step 1: Choose Your Niche
Before you start creating content on Instagram, you need to determine your niche. Your niche is the topic or subject matter that you will focus on and build your brand around. Your niche can be anything from fashion, beauty, fitness, food, travel, or even niche hobbies like gaming or photography.
To choose your niche, consider your interests, knowledge, and expertise. You want to choose a niche that you are passionate about and can consistently create content around. Additionally, it's important to choose a niche that has an audience and potential for growth. Research other influencers in your niche and see what type of content is popular and what their audience engages with.
ALSO READ:Tips To Grow Your Business Using Instagram
Step 2: Create High-Quality Content
Creating high-quality content is the key to becoming a successful Instagram influencer. Your content should be visually appealing, engaging, and informative. The quality of your content will determine how well it performs on Instagram and how many followers you can attract.
When creating content, make sure that your images are high-resolution and well-lit. Use editing tools to enhance your images and make them stand out. Additionally, your captions should be well-written and engaging. Use hashtags to increase the reach of your content and engage with your audience through comments and direct messages.
Step 3: Build Your Following
To become an Instagram influencer, you need to build a following. Your following is the group of people who engage with your content and support your brand. The size of your following is not as important as the engagement rate of your followers.
To build your following, start by creating great content that resonates with your target audience. Use relevant hashtags and participate in Instagram communities related to your niche. Additionally, you can collaborate with other influencers in your niche to reach a wider audience.
Another way to build your following is to engage with your followers. Respond to comments and direct messages, and show your followers that you appreciate their support. Additionally, host giveaways or contests to encourage your followers to engage with your content.
ALSO READ:How To Become Rich Using Instagram
Step 4: Work with Brands
Working with brands is a great way to monetize your Instagram account and earn income as an influencer. Brands will pay you to promote their products or services to your audience.
To work with brands, start by creating a media kit that outlines your audience demographics, engagement rate, and past collaborations. Reach out to brands in your niche and pitch your services to them. You can also sign up for influencer marketing platforms that connect you with brands looking for influencers to collaborate with.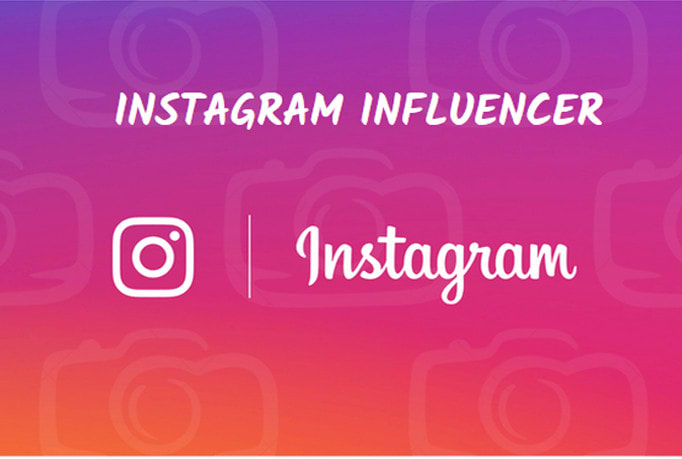 When working with brands, make sure that the products or services you promote align with your brand values and resonate with your audience. Be transparent with your followers and disclose any sponsored content.
Step 5: Stay Consistent
Consistency is key to becoming a successful Instagram influencer. You need to consistently create high-quality content and engage with your audience to maintain and grow your following.
Create a content calendar and schedule your posts in advance. This will ensure that you are consistently posting content that resonates with your audience. Additionally, engage with your audience through comments and direct messages, and post Instagram stories regularly to keep your audience engaged.
ALSO READ: ALL ABOUT INSTAGRAM INFLUENCER MARKETING
Step 6: Continuously Learn and Grow
The world of social media is constantly evolving, and it's important to stay up to date with the latest
trends and best practices. Continuously learn and grow as an influencer by attending industry events, reading relevant articles and blogs, and connecting with other influencers in your niche.
Additionally, keep an eye on your analytics and track the performance of your content. This will help you understand what type of content resonates with your audience and adjust your strategy accordingly.
Step 7: Be Authentic
Authenticity is a key component of being a successful Instagram influencer. Your followers want to connect with a real person who is relatable and genuine.
Be true to yourself and your brand values. Don't try to be someone you're not or promote products that you don't believe in. Your followers will be able to see through inauthenticity and it will damage your reputation as an influencer.
Step 8: Stay Positive and Resilient
Becoming an Instagram influencer takes time and effort. It's important to stay positive and resilient, especially during times of slow growth or setbacks.
Remember why you started your Instagram account and focus on your passion for your niche. Don't compare yourself to other influencers or get discouraged by slow growth. Stay consistent and continue to create great content, engage with your audience, and build your brand.
Conclusion
Becoming an Instagram influencer is a rewarding experience that can lead to a source of income and opportunities to collaborate with brands. However, it takes time and effort to build a following and establish your brand on the platform. By choosing your niche, creating high-quality content, building your following, working with brands, staying consistent, continuously learning and growing, being authentic, and staying positive and resilient, you can become a successful Instagram influencer. Remember, the key to success is to be true to yourself and your brand values, and to focus on providing value to your audience.